Single Color Pad Printing Machine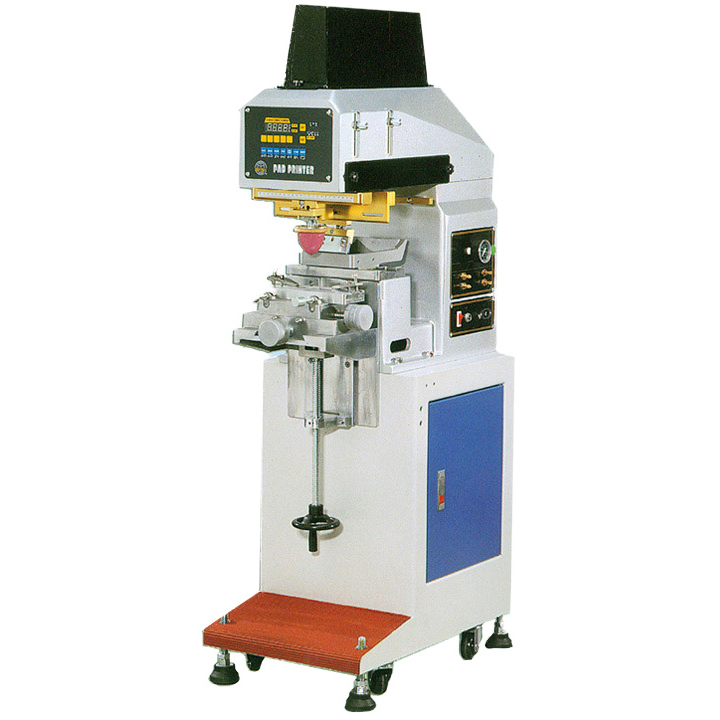 Product ID: WE-151
Specifications:
Applications:

Suitable for toys, stationeries, decorations, electronics, plastics, lighters, metal, semi-products, ceramic, porcelains, glass and others.

Color : 1
Max Printing Plate : 100 x 200 (mm)
Output / Hour : 1,200 ~ 2,100
Dimension (L x W x H) : 750 x 420 x 1,400 (mm)
Net WT : 111 kg
Features:
With microprocessor controlled and auto "DEFAULT" system, easy to operate and maintenance.
An advanced and unique four times "PAUSE" function for better printing quality has been designed to enable users who may stop or continue the operation, as wish, any time in process of printing.
A durable and trouble free both Germany made "BOSCH" and Japan made "SMC" quality pneumatic components and bearing have been adopted and used on the machine.
An rotary index table attachment is mounted on WE-151C to enable the objects to be loaded and unloaded faster and safer.
Custom-made machine is available and welcome.